Wolsey Park
Wolsey Park is a new village-style community on the edge of Rayleigh where stylish new homes and a range of new community facilities sit within over fifty acres of green open space.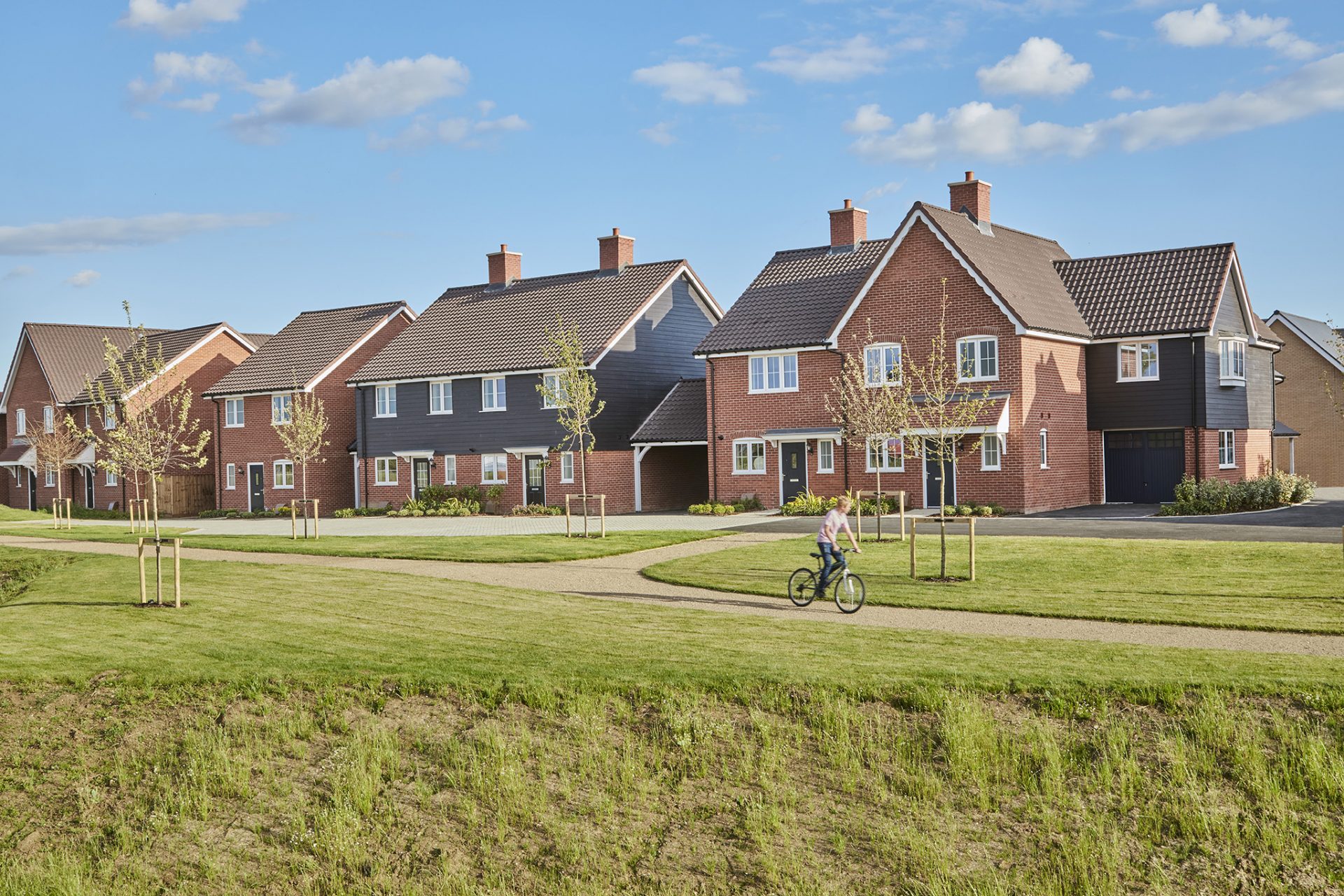 Wolsey Park has a contemporary village feel where modern living goes hand in hand with an attractive landscape setting. Our vision is to create a place where people will immediately feel at home. All the new homes are linked to the parkland and green open spaces by a network of footpaths and cycleways making it easy for residents to get active and enjoy a healthy lifestyle.
Park Life
With over fifty acres of public open space, this is a green and pleasant landscape for all to enjoy. The large parkland has been designed to provide residents with the opportunity to enjoy outdoor recreation on their doorstep. The central green with a children's play area is a focal point where neighbours can come together. Plans are also underway to provide outdoor recreation facilities for all ages, providing a social hub that will include a further children's play area, allotments, community orchard, an informal 'kickabout area' and a dedicated space equipped for teenagers.
History
Rayleigh dates back to the Saxon era as a settlement and is named in the Domesday book. The area was once renowned for its wooded forests making a popular destination for royal hunting grounds including those of King Henry VIII, whose Tudor rose features on the town council's Grant of Arms. His lord chancellor Cardinal Thomas Wolsey was the most important government minister and amassed great personal wealth. He used it for building – most famously at Hampton Court – and also for buying land. Records show he owned land that belonged to a manor in 'Raureth', the Tudor spelling of Rawreth, including the area that Wolsey Park now occupies.